No matter how you celebrate the Holidays, we wish you and yours an amazing season.
Just a reminder, the Coeur d'Alene light show continues through the end of December, so if you're looking for something extra special, you still have the chance to check out one of the top USA Today Readers' Choice List of the best holiday light shows in America. You can check out the details here.
Other than that, we sincerely hope your holiday is memorable (in a good way) and special. Filled with family and friends and lots of good food.
And once 2017 rolls around, we're excited to say we're just that much closer to the summer and boating on the beautiful lakes of Idaho and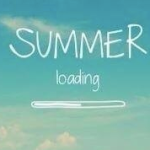 Washington!
Although there's snow on the ground and clouds in the sky, threatening even more snow of course, we simply imagine how that snow will melt and swell the shores of all the lakes. With that image in mind, it promises to be an amazing boating season this year!
We hope to see you soon =)