Delivery to Coeur d'Alene, Hayden Lake, Priest Lake, Sandpoint, Lake Roosevelt, Deer Lake, Long Lake, and More!
Are you renting a lake cabin this summer or going camping with the family and want to get out on the water? Do you live in the area and just don't want the hassle and upkeep of owning your own boat? Well you've come to the right place. Lake Escapes Boat Rentals can handle all your summer vacation boating needs. Whether you're into water sports, fishing, or just want to cruise around the lake in a pontoon on a hot Saturday afternoon, we have a boat for you! Wake boarding, surfing, skiing, or tubing? No problem! We also pride ourselves in offering delivery to ANY lake in the region. Do you prefer Priest, Coeur d'Alene, Lake Roosevelt, or Hayden? How about Spirit, Loon, Diamond, Sacheen, or Long Lake? No problem! We deliver to them all!
Lake Escapes LLC's main office is located just northwest of Spokane, Washington and was founded in 2009 by a local boat enthusiast who has spent over 25 years playing on and around lakes in Eastern Washington and Northern Idaho. Living in an area with so many beautiful lakes, we noticed there are a lot of families who would love to give boating a try on that special summer vacation but don't want the expense and hassle of boat ownership. Since then we have expanded to remote locations in Coeur d'alene and Priest Lake to better serve our customers!
We have designed our business around our motto "Fun Simplified." We are here to make your boating experience as care free as possible. We keep our boats in excellent mechanical condition and impeccably clean so you are ready for a stress free experience. You just show up to the lake of your choice, we take care of the rest. We strive to operate our business in a very fair and open manner, putting our customer's needs first and foremost. We want our customers to always feel comfortable to contact us with any questions or concerns.
NOTE – Recently we have noticed an increase in private parties offering their personal boats up for rent. Please be aware that if you rent a boat from a private party and you damage the boat or injure someone, neither their insurance nor yours will cover the incident since you are not the legal boat owner. Lake Escapes LLC carries an insurance policy that specifically addresses boat rentals.
[Washington State UBI: 602 933 406]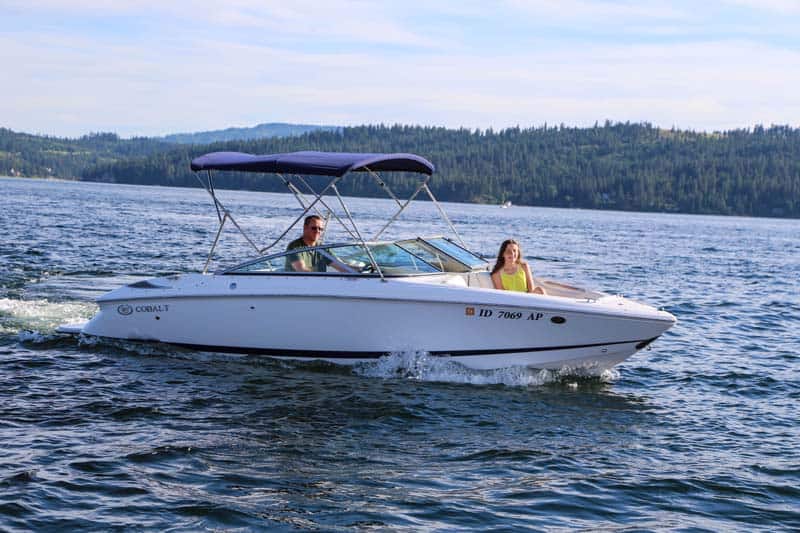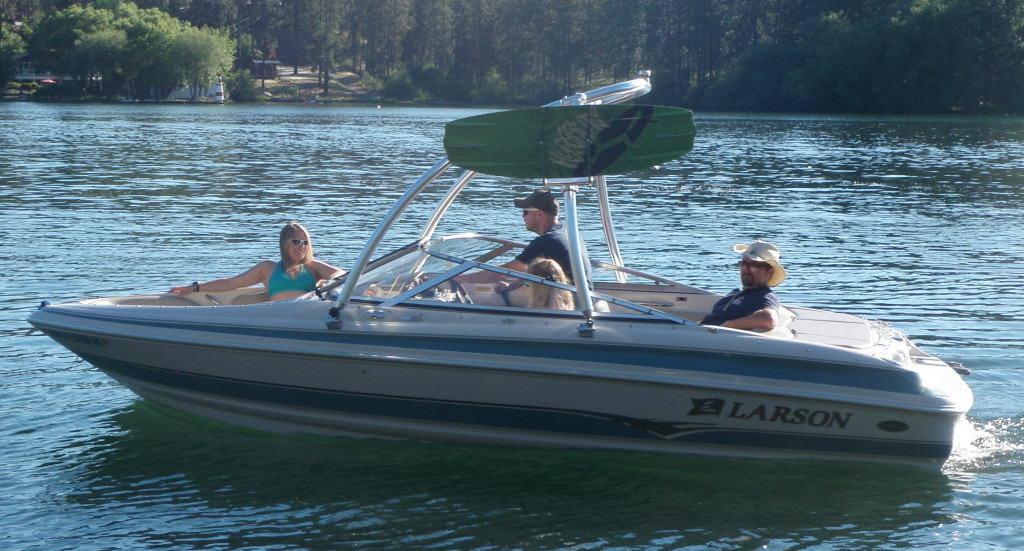 Coeur d'Alene Location:
1121 E. Mullan Avenue – Ste 202
Coeur d'Alene, ID 83814
Spokane Location:
16003 N. Suncrest Dr.
Nine Mile Falls, WA 99026
Priest Lake Location:
18 Timber Ln.
Nordman, ID 83848